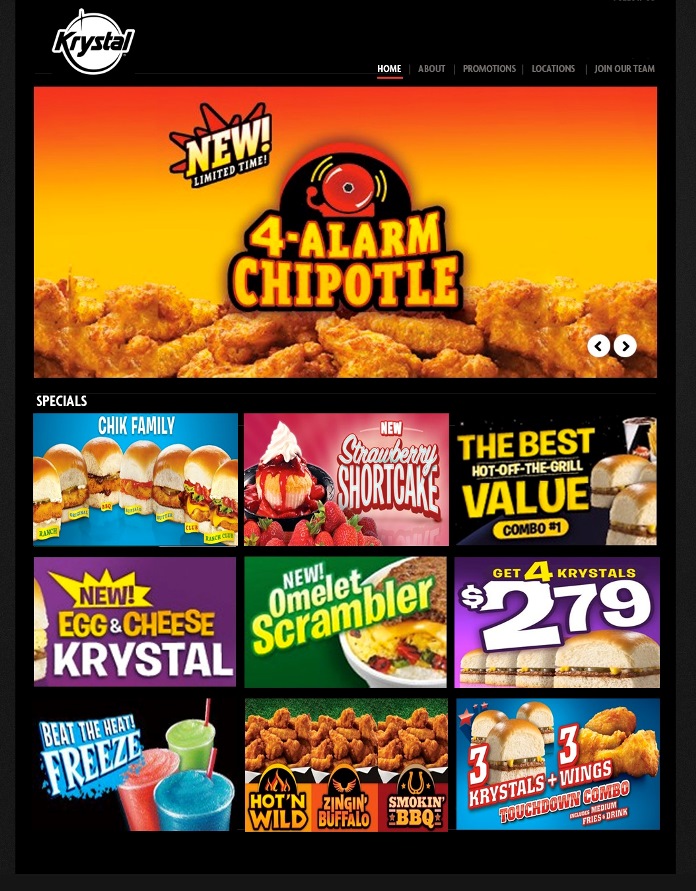 Brandmark Advertising Builds Website for Local Krystal Franchisee
Brandmark Advertising designed and launched a website for Diamante Foods, LLC, a Krystal franchisee with four restaurants in Florida. The new website at www.hotandsquare.com links visitors to the Krystal corporate site at www.krystal.com and the Diamante Foods Facebook pages for its two Florida markets at www.facebook.com/KrystalTampaBay and www.facebook.com/KrystalSouthFlorida.
Visitors to www.hotandsquare.com will be able to locate the four Diamante Foods Florida Krystal locations, provide customer feedback and submit applications for management positions with the company. The new site also allows Diamante Foods to promote system-wide limited time offers and new products.  The site will also offer local coupons good at the Diamante Foods Florida Krystal units.
"We designed the site in WordPress to make it very easy for the client to control their own site," said Steve Watson, President of Brandmark Advertising. "They will be able to update copy and graphics without having to incur additional web designer fees."