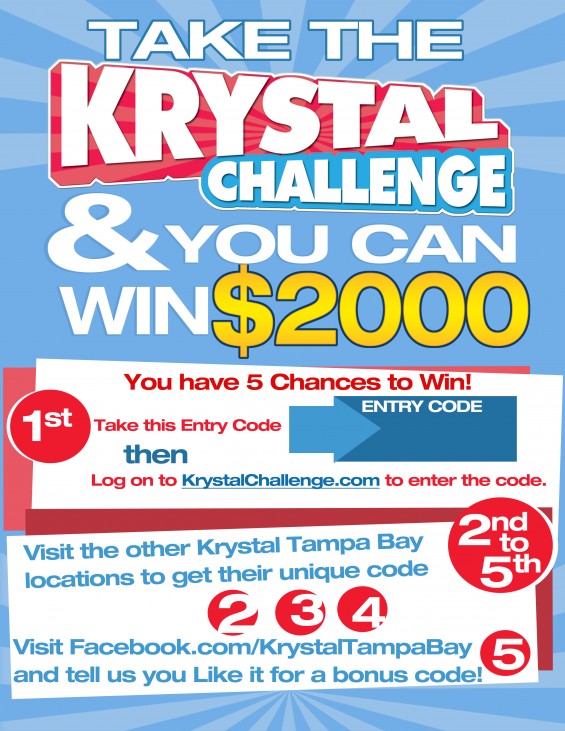 Brandmark Advertising Launches The Krystal Challenge Contest
Krystal, home of the small, square burger with the steamed in onion flavor, has chosen Brandmark Advertising to launch a radio campaign which will include an in-store and online contest with a cash prize.
The campaign, consisting of online display ads, a contest-specific website, email and text blasts and a schedule of radio spots airing on WFUS-FM and WBTP-FM, will run from August through December. The Krystal Challenge contest will direct listeners to the four local Krystal units for a unique entry code. Listeners can receive a bonus entry code by "liking" the Krystal Tampa Bay Facebook page for a total of five chances to win the grand prize. Contestants then enter their codes at www.krystalchallenge.com.